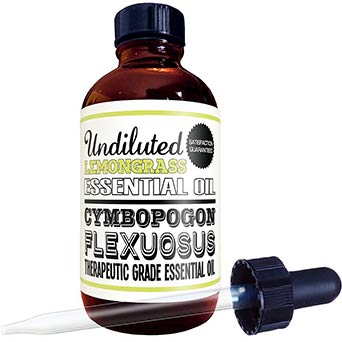 Brand:
Flexuosus
Product:
Lemongrass Essential Oil
Shipping:
Free
Availability:
In Stock
Price: $14.99
Includes a lifetime manufacturer's warranty and satisfaction guarantee .
Safe for adults babies dogs cats and children this large 4oz bottle of lemony oil is steam distilled perfect for aroma therapy . Use in a solution with a diffuser for making homemade cleaning products or simply finding serenity in creating a spa-like atmosphere .
Made from the stems of the Indian Lemongrass plant the oil is extracted and then steam distilled . The resulting oil is strong and majestic and has a distinctive scent .
More than just a high quality oil at a low price with an adorable label Invivo Essential is about value quality integrity and caring . We believe in harvesting what nature has made living peacefully on Earth and giving back .
You're going to love this oil in a glass roller bottle . Just dilute your it with a quality carrier oil and roll it on your skin to allow it to work Then you can store it in your purse and always have it handy .
More Info
| | |
| --- | --- |
| Size | Big 4 Oz |
| Type | 100% Pure & Natural |
Copyright 2016 W2 Apothecary. All right reserved.